MANRY AT SEA ~ In the Wake of a Dream
A documentary film by Steve Wystrach
There is no dream so large, that it can't fit into a tiny boat.
WATCH THE TRAILER
This is simply one of those films that have to be made, and I'm so grateful to be the one who stumbled upon the task. Two decades ago, I made a simple observation in one of the most loved books about sailing. Like many sailors, I have often reread "Tinkerbelle" by Robert Manry. It's a great adventure yarn with a message about never surrendering your dreams, and an inspiring roadmap of how to make your dreams come true.
The appendix noted that Manry carried a 16mm movie camera on his voyage across the Atlantic. I wondered, "Where is the film?" So began a years long archival journey. Although Manry died in 1971, I eventually unearthed all of his surviving films, home movies, photographs, correspondence, and thousands of newspaper clippings, buried in the back of his brother's garage in Calgary, Alberta. I've since interviewed all of his surviving family and others involved in the story, many of whom are now deceased.
It was summer, 1965, twilight of the analog age – color TV had just arrived, slide rules still ruled mathematics, copper-bound telephones had dials, and sailors still found their way by compass, sun and stars. Manry was a happy, middle-aged suburban family man who worked at the Cleveland Plain Dealer. His newspaper colleagues were shocked to learn that he had secretly set sail from Cape Cod, heading across 3,200 miles of open ocean to England – in his 13½-foot sloop, Tinkerbelle.
The film weaves several narrative strands into a vibrant story expressed as a song of the sea. The voyage is both adventure and metaphor – a searching portrait of a complex man, masked by his modesty and sense of humor. It's both a love story and a treatise on self-defining one's destiny – regardless of culture, class and finances – and achievement through simplicity, ingenuity and tenacity. Plus, it comes with a dramatic twist of intrigue when the Plain Dealer's crosstown rival hatches an outlandish plot to track down Manry at sea and beat the PD to its own story. The race is on! Filled with high seas exploits, the film also explores loss and tragedy, makes a provocative call to action, and reflects on the nature of dreams, and how their fulfillment is always quite different than anyone could have imagined.
With a rough cut in hand, I'm seeking completion funds to fulfill my own dream of restoring this improbable tale of a reluctant American hero.
Steve Wystrach, Writer, Producer, Director
Los Angeles, California, 2017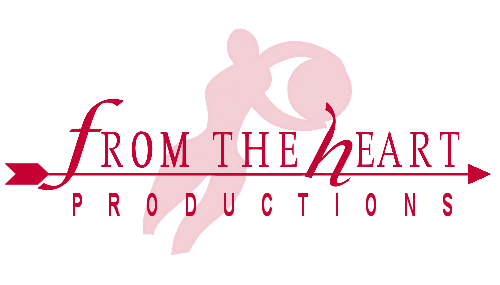 From The Heart Productions selects MANRY AT SEA for Fiscal Sponsorship
We're excited to announce that in February, 2017, "MANRY AT SEA ~ In the Wake of a Dream," was selected for fiscal sponsorship by From The Heart Productions, a 501(c)3 non-profit. From the Heart Productions has supported filmmakers create world-changing films for nearly a quarter century. A unique advantage of having a fiscal sponsor is that all contributions are TAX DEDUCTIBLE. Additionally, they oversee the filmmaker's use of all donations, to insure that they are only used for film production expenses.
MANRY AT SEA ~ In the Wake of a Dream
invited to the 2017 American Documentary Film Festival
In early 2017, Steve was invited to the annual AmDocs film funding forum in Palm Springs, California, where he'll screen the trailer and present the film to a film industry panel who will disperse production grants to a few selected filmmakers. Keep your fingers crossed on March 31st!
We don't have many heroes, anymore.
Help complete this film.
An incredible story about an unforgettable man.
We still have a lot of bills to pay before we can finish the film ~ music score, film restoration, and special effects, to name just a few.
Right now, we need $12,000 for stock footage licensing fees. Your generous donation will take us one step closer to the silver screen. A donation of $27 or more gets your name in the end credits! Help hoist the sail on what one viewer called, "The feel good documentary of the century." Wow!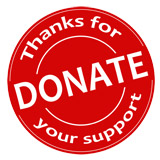 For Tax Deductible Donations, use this button
For Regular Donations, use this button
For questions about other levels of support, perks, and corporate underwriting, please contact us at: